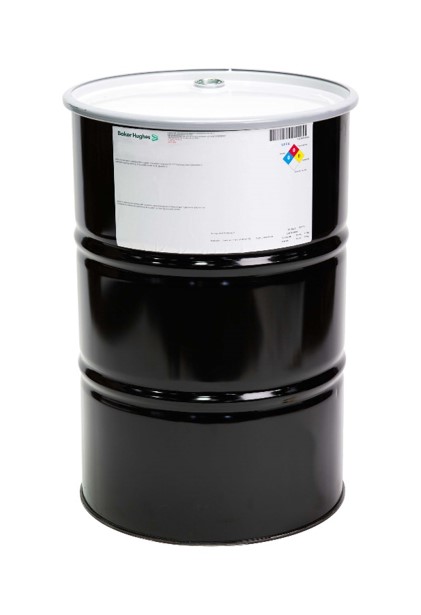 FLBKPRM
Flo-Back Prime
Starting from
$1,294.70
per 55 (US) Gal Drum
Blend of proprietary, biodegradable, nonionic and stable nano-emulsion surfactants. Minimizes water blocks improving stimulation and fluid recovery. Exhibits non-emuslfiying properties.
Your price
Starting from
$1,294.70
per 55 (US) Gal Drum
Quantity
Lead time of 8-12 weeks
Shipping may impact lead time
Flo-Back surfactants improve recovery rates for matrix acidizing fluids as well. The surfactants are minimally absorbed by the formation, since they stay in the stimulation fluid and foam treatment fluids during the cleanup. This reduces hydrostatic head, improves lifting capability, and prevents incompatibilities. Due to their nonionic nature, the surfactants are compatible with other nonionic, cationic, and anionic additives.
Features and Benefits
• Reduced surface and interfacial tension
• Minimizes water blocks, improving stimulation fluid recovery
• Promotes faster payback
• Prevents wetting changes in the formation
• Maximizes hydrocarbon production
• Non-emulsifying properties
• Minimizes additive requirements
• Compatible with common mix waters, stimulation fluids, and additives, including mutual solvents
• Facilitates logistics and testing requirements and reduces associated costs
• Liquid state
• Enables fast, accurate metering and mixing
• Low pour point
• Extends application range to cold weather
• Flo-Back 30 is a qualified member of the SmartCare family of environmentally responsible solutions
• Minimizes environmental impact without sacrificing performance
• Increases transparency of chemical composition to stakeholders